Plantation Beach Cottage News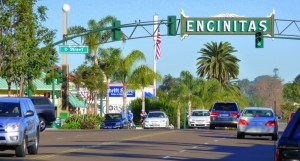 The Plantation Beach Cottage has been really busy with guests and friends this year! Weather has been off the charts like summer all year….. So many folks we talk with have been thinking or are moving to San Diego area to shed the really cold Eastern US climate that has been persisting for several years….
The Downtown Encinitas Mainstream Association (DEMA) has been really doing great job with community Events for several years and they get better and better! The annual Holiday Parade was the best every this last weekend. What a fun event for the family. Kids were everywhere!
The Classic Car Night Show has been a fun event and we love looking at the Woody's everytime. California Beach lifestyle at its most nostalgic!
The Encinitas Fish Shop has opened it's doors not he corner of I/101 and has great reviews. Encinitas Fish Shop. Haggos Organic Taco is upgrading to a new location which will be a treat for James to have a real kitchen without wheels! He is located just down the street from his former spot at what was the Tres Palmas location. We still love La Papagayo in Tuesday nights… Happy hour all night on great tapas, great music and perfect service. More to come next report!
2015 is going fast at the Planation Beach Cottage so feel free to contact us with any interest….. There are tons of great ideas on the website and so many new places to enjoy for dining and entertainment in town. Did you see the awesome video by Night Owl??? PBC Aerial Property Video. Let us know what you think. Come visit Encinitas but to get the best experience plan your trip now! We will be booked for 100% of the summer and the booking starts to really drive in January! Looks like we have more than 90 days booked in 2015 already and Jan/Feb of 16 is gone this week!!
Happy Holidays from the PBC!