Surfing Encinitas Breaks & Beaches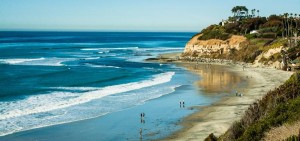 Surfing Encinitas and North County San Diego Beach is awesome and offers surfing options for all levels of surfers and prospective suffers from beginner to experienced! San Diego's north county coastal beaches are a great place to learn and enjoy all level of surfing. There are a variety of sandy beach and reef breaks that are not intimidating.  Surfing Encinitas is fun especially with our insights into local beaches, surf breaks, surf and ocean schools, surf condition reports and surf shops!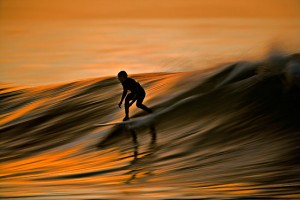 Beaches and Breaks: Check out the attached reference sites for places to go reports on current conditions. Places to go surfing and beaches to hit… Check Magic Seaweed … for water conditions, beach descriptions, etc. Solspot is a good resource too. Check out Surfline -Swamis for an up to date surf report and water conditions. From South to North here is little heads up to Surfing Encnitas! (1) Seaside Reef and Table Tops are both good waves. Table tops on a good south is a great wave….. fun, long… Seaside is a sharp pitch with great drops and take offs with inside fast rides for the ripper in you! (2) Georges (by Chart House) is a sand beach break and has a few sand fingers creating short but fun, non crowded waves… You can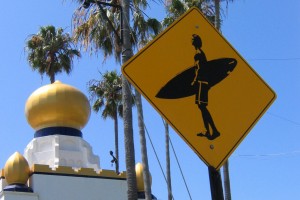 usually find a key whole parking spot and walk right on to the sand. (3) Cardiff Reef is a classic river mouth break with outside perfection every day and inside rollers for having fun. (4) Turtles, Pipes and about 10 other good finger reefs are lined up as you progress 1.5 miles along the campgrounds to Swamis. (5) Swamis is a classic big wave point break that really pitches on a big North Winter Swell. (5) Around the back door, Up to D Street, Moonlight, Beacons and Ponto are lots os Beach break spots with access every few hundred yards. Get your surf on and explore the spots.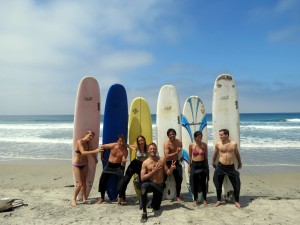 Surf and Ocean Schools:   Eli Howard is a great camp and surf school that books well in advance. It is located in the Cardiff State campground and is a great learning spot. Encinitas Surf School, Leucadia Surf School, Kahuna Bobs, and Surf Divas are a few good options to facilitate personal or family group lessons. They all provide equipment you will need surfing encinitas. Camps, surfing, surf parties, and lots of cool things.
Junior Lifeguard programs in Encinitas are extremely popular and great for kids to become confident interacting and enjoying the ocean and related sports safely. Look into the programs early and plan ahead to take advantage of these programs. They are great life experiences not to mention the benefits of being familiar with the ocean!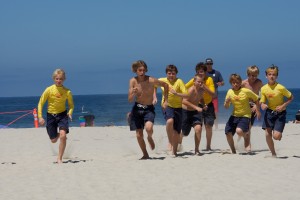 Electric Bike Beach Ride: A cool thing to do would be to rent Fat Tire electric bikes and ride to La Jolla and back on the beach. Make sure to plan a full moon daytime low tide and depart as the tide gets to within a couple hours of dead low…. it is a 13 mile one way and will take you through Solona Beach, Del Mar, Torrey Pines, Blacks Beach and end up in La Jolla Shores! This new bike offers up a great day experience if planned right!
Don't forget to find the Surfing Madona. Look up the history and pay a visit!